DAYL KLA 2020 Thanks!
The year of dance Thank-you-list
DAYLKLA1
Camilla Brogaard, K.H.Renlund's museum & museum hostess Monica Witting-Kangasniemi, director Kristina Ahmas.
DAYLKLA2
Anniina Koski, Youth Center Villa Elba & youth worker David Carlsson and Tytti Tikkakoski, manager Heli Lehto, director Catarina Silvander and our contact person Timo Viitanen and the Villa Elba kitchen!
Thanks for the group of almost 40 youngsters and their youth-leaders from the international youth exghange "Feel good, må bra, voi hyvin"!
Thank you also Laura Laakso for the dance video with Anniina.
DAYLKLA3
Titta Tunkkari, the Kokkola Swedish congregation / cantor Martti Laitinen, voluntary dancers Cati Slotte, Christel Wargh, Satu Roukala, Mirva Vesa. Thank you liturgists Sari Kontinen-Koski and Per Stenberg.
Also Kälviä Arts dance education in the Folk High School of Central Ostrobothnia, even though the planned collaboration was cancelled due to the state of emergency in March.
DAYLKLA4
Anders Lillhonga, Matti Haaponiemi, Kokkola Martial Arts Center & Jari Kotilainen
DAYLKLA5
Liselotte Singer, Marc Philipp Gabriel (aka Lilo&Marc), Kahvila Saha & Outi Airola
DAYLKLA6
Niina Hannula, Hanna Korhonen, Venla Korja, Visit Kokkola & Teea Pietilä, Pena and others working on the m/s Jenny. Thank you Kaupunki-ikkuna Kokkola for the interview and the filming!
DAYLKLA7
Kati Raatikainen, Taide Vionoja & Esko Keski-Vähälä, the summer sheep.
DAYLKLA8
Mia Malviniemi, Ralf Nyqvist, Nanna Rahikainen, Ostrobothnian Chamber Orchestra & Marjukka Puutio, Sara Nikula-Nyman, the string quartet Teija Pääkkönen, Annica Brännkärr, Ari Hanhikoski and Ulla Lampela. Pauliina Holmqvist for stepping in for the artist talk.
DAYLKLA9
Alessandra Corti, Kokkolan Jymy's Sunday-group, Pirjo Hirvi and Carita Luomala, Maija-Liisa Tuomisto and the late legendary Eila Pohjonen, with whom it was an honour to collaborate. Thank you Syvyys Jooga and Jan Lehmus for the premier spot for the dance movie!
Thank you Andreas J. Etter, camera operator and editor, Anton Berman, music, and Eleni Pierides camera operator, assistant.
Also Winterdance in Kokkola dance festival, that originally kept the project in its program, and the Istituto Italiano di Cultura di Helsinki that was taking care of Alessandra's travels to Kokkola, even though they couldn't happen in the end.
DAYLKLA10
Janne Aspvik, Miki Brunou, Liana Vahtiala and Eleni Pierides, the Dance department of the Central Ostrobothnian Conservatory and its students Shuichi Murai, Wilma Huuhka, Alva Backlund. Thank you Jenny Girod and Pasi Ojala from the Conservatory.
DAYLKLA11
Micaela Kühn Jara, the School of Kiviniitty and the class of 9M, head master Reijo Timonen and teacher Riitta Nisula.
DAYLKLA12
Niklas Niki Blomberg, Milla Lahtinen, Heidi Finnberg (aka Muovipussi) and Emma Tricard, the City Theater of Kokkola, audience worker Esko Tynkkynen, directors Juha Vuorinen, Juha Luukkonen and Mia Gustafsson, marketing secretary Irja Hemmilä and the helpful stage manager Ari Auvinen.
Thank you all artists and collaborators for your flexibility in the midst of a pandemic, rescheduling, reorganising and the common will power to "make all this happen"!
Thank you funders, the City of Kokkola / Kokkola400, Arts Promotion Center Finland, Alfred Kordelin Foundation, Finnish Culture Foundation / Central Ostrobothnia. Thank you Kokkola-city's Sonja Remell, culture director Sampo Purontaus, city manager Stina Mattila.
Thank you supporters, Drake Arts Center / Stina Kangasvieri, Regional Dance Center of Ostrobothnia / Annika Sillander and Anni Fahler. Thank you City Library of Kokkola and director Susann Forsberg for keeping our banner in its spot the whole year!
Thank you Solmu Design and Elina Warsta for the poster and banner, Kirjapaino Antti Välikangas for printing the posters, Aamunsalo Oy for printing the banner and putting it up, Siivouspalvelu Lukkarila Oy for cleaning the Drake Arts accommodation, Grancon Oy for the t-shirts, Christine Imhof for accommodation.
Thank you Lauri Liimatta for developing and updating the website, for helping with them in the long run as well!
Big thanks to our photographers, Ulla Nikula and Antti Pahkamäki.
We'd like to also thank the local press for their interest in our project: Kokkola-lehti, Keskipohjanmaa, Österbottens Tidning, and the national media Yle Pohjanmaa.
The biggest thank you goes to all of our spectators and followers, and of course to all of our family members and friends who have helped, supported and encouraged us throughout the whole year!
There could not be a more grateful list. DANCE ALL YEAR LONG's hearts are bursting and they wish for a hopeful new year of 2021. More to come... Stay tuned!
With love,
Eleni and Taneli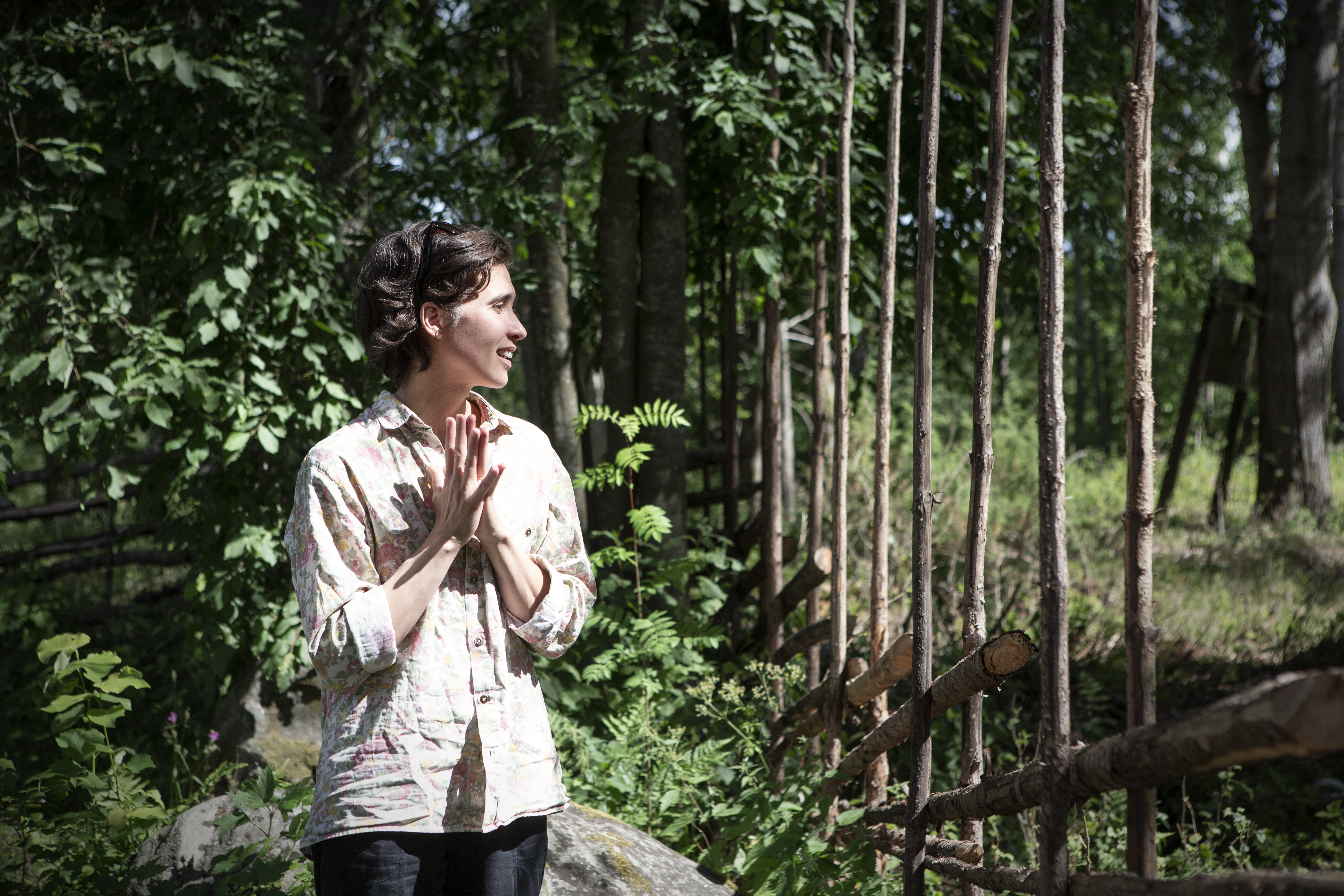 "Thank you", kuva Ulla Nikula